I am running behind. Sorry guys. I was going to post my portion of the Winter Convoy last night, but my son was borrowing my computer for a few minutes and I went and laid down to wait for him to get done. I know that doesn't sound like a real good excuse, but I have been putting massive amounts of time in on the computer working on several different projects and a lack of sleep. I worked on the computer from about 4 pm Sunday, until about 9 pm Tuesday evening, straight, with maybe 2 hours sleep. Then, I was on the computer again from about 10 am Wednesday until about 9 pm last night again, straight, with maybe 2 hours sleep yesterday afternoon. I was exhausted last night. Brandon was supposed to come and let me know when he was done with my computer, but I guess he decided to let me sleep instead. So, here I am 4:30 in the morning, finally posting what I should have done last night.
Some other quick news before I get down to business.
I guess at some point in time while I was working on formatting my computer and putting everything back on it, I got bit by a spider on the top of my ankle. I was so busy working, and probably tired, too, that I did not notice a spider had crawled up on my ankle and bit me. My ankle was so stiff and sore the next day, I thought maybe I had resprained my ankle or chipped a bone. I already have massive amounts of Osteoarthritis in that ankle from being fractured, twice in one year, so I didn't think much of it other than icing and Tylenol. About 2 in the morning yesterday morning I got to looking at it and realized it was swollen and red with a funny looking spot right in the middle that was starting to turn purple. It is so swollen and tight, it is hard to move my ankle.
Well, needless to say that is when I realized it was a spider bite, possibly from a Hobo Spider. So, I am keeping an eye on it, put alcohol on the bite, taking Tylenol for the fever and antibiotics to help prevent a secondary infection from the venom, since I am so prone to infection and unable to fight it off. It doesn't look like I will need to go in and have anything removed, since the neurotoxins in a Hobo's bite can break down the tissues and cause them to deteriorate, causing something close to flesh-eating disease. I had a freind of mine I used to work with get bit three times on her elbow, before she finally realized what was going on. She ended up having to go to the doctor. I won't gross you out with the gory details, but lets just say it was pretty nasty. She later found out that the spider was hiding on the back of their queen size waterbed headboard, and coming out at night while she was asleep. Eewww. I am going to be tracking the little buggers down and eradicating them, but I have to be careful, with all of the other pets in the house. I don't want to accidentally make them sick, or worse.
On to a better subject. I have great news to share. I recently found out that one of my 'daughters' is getting married to one of my son's friends this June, and another 'daughter' is pregnant and due some time in August, so I am going to be busy making baby clothes, diapers and accessories, Yeah. I am excited and looking forward to being an honorary Grandma.
In other news, it appears that 'Our Little Mommy' is going to be a mommy for real, sometime around February 18th. Roxy is just starting to show, her belly is starting to round out and get plump. I swear I can see her belly grow day by day now that she is starting to show. So, we should be having puppies here in about 2 weeks. I will take lots of pictures of the new members of the family, heehee.
I am trying to get pictures of all of my children with their significant others for Valentines Day, but you know how real life is and doesn't always work out the way we would like it to. LOL. I will post as soon as I have some. We are also in the planning stages of taking all of the children and their significants with us to the McCall Winter Carnival coming up here the first week of February. It is going to be an adventure. So far, we are talking about taking about 10 people. It will take at least 2 vehicles to get us all there. It is the most fun time of the year, outside of Christmas, of course. We go up and spend the day looking at all of the ice sculptures, the massive amounts of snow, and the winter scenery, before we drive back home. I always take lots of pictures every time we go.
I started using Soto's Winter Mine Bracket Album she has posted on her blog at Twisted Scrapper, to create layouts with all of the pictures I have from our Winter Carnival trips. Needless to say, I was on the second rotation through the bracket album, with 40 more pictures to go and decided I needed more pages to choose from for them all. So, rather than pester her to create more, I decided to put my own Bracket Album pages together. That is one of my many little projects to get done, along with everything else. And I am going to be taking more pics here shortly to add to the collection of memories.
I think this year, the memories are going to be even better. It is getting to that point that it may be the last time we are all together, in one household, as a family. There possibly could be a couple more weddings coming up in the future, and I am not sure if I am ready for it. My full-time job for the last 20 years has been to be a mother, and when the children leave the house and your job is done, what is there left for a mother to do when her job is complete? So, I am dealing with those issues, LOL. I think I have done a good job. I mean, it could have been worse. Besides, every one else's children come and hang out at our house to get what they don't get at their own home. That is why I have so many 'children' that call me mom, LOL.
Okay, enough of my blather. I have tortured you long enough this early in the morning. Time to jump on the Convoy, so buckle up and get ready. Since I tortured you so badly with all of my yapping, LOL, I am going to give you not 1, not 2, but
3
freebies. So here goes.
I am going to be a little bit of a tease, though, and do a little bit of a plug, too.
The first freebie is a Brag Book I put together with Carolyn's portion of the Winter Convoy from Digi Cyber Scraps. It is a Scallop Album and will fit on the Basic Grey Scallop Album pages, if you so choose. Here is a preview of one of the pages. There are 8 pages in all, 4 fronts and 4 backs. Sorry, I ran out of time with everything that has been going on and haven't gotten my Animation Shop program re-installed yet, so I didn't get a proper preview made. I hope you like it.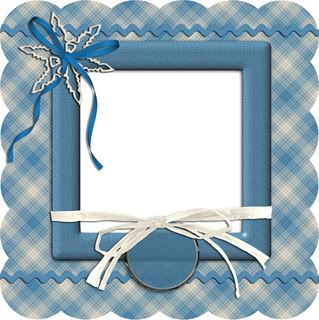 Download
here
.
password is winter.
Next up, I have 2 Bracket Album pages that I created for Laura of Curtisam Creations with her portion of the Winter Convoy. They will fit on the Basic Grey Bracket Album pages, if you so choose. Again, I didn't get a proper preview made of them, so I will show you both pages.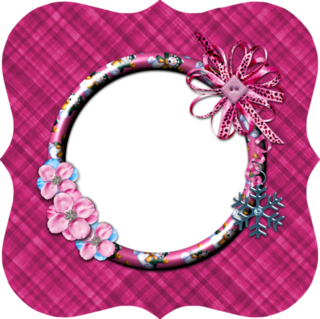 Download
here
.
password is winter.
And finally, last of all, what you all have been waiting for, I hope. There are 22 papers and over 47 elements included in this kit. Not as many as I would have liked, but I will make up for it with my Valentines kit. Here is a preview of my portion of this Convoy.
Download the Elements
here
.
Download the Papers
here
.
password is winter