Sorry I haven't gotten to this sooner. Probably a good thing, though. LOL.
I have been given another new award, by 3 different designers, Nip of
Nips Creations
, Lori of
Bateau-maison Creations
, and Joni Gray of
Joni Gray Digiscrap Freebies
.
Wow, I am honored and speechless. Thank you ladies.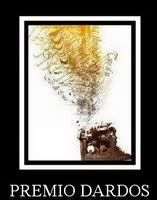 I apologize. It is going to take me some time to come up with a list and get it posted. I am in the middle of sooo many different things right now. I barely have time to get this posted, before I have to take off again.
The puppies are hungry and demanding to be fed. I also have some surprises for everyone that I am working on, so please bear with me. I know, I work slower than a snail. LOL. But, I will get there eventually. I haven't given up, yet.
I want to thank everyone that has stopped by little spot on the world wide blog, left comments and sent me emails. You guys are what keeps me going and just wanted to let you know how much you are appreciated and loved. Thank you. Hugs to all. TTFN.