Okay, I am running behind, again. So I won't waste any of your time and will get right down to business today. I have had so many things going on lately. I have a surprise for you, but that will have to wait until later this afternoon, so check back.
I hope you are prepared, because we have a huge blog train coming around the bend. Here is my portion of the ADSDesigners Chocolate Cherry Collab Blog Train, titled 'Chocolate Cherries'.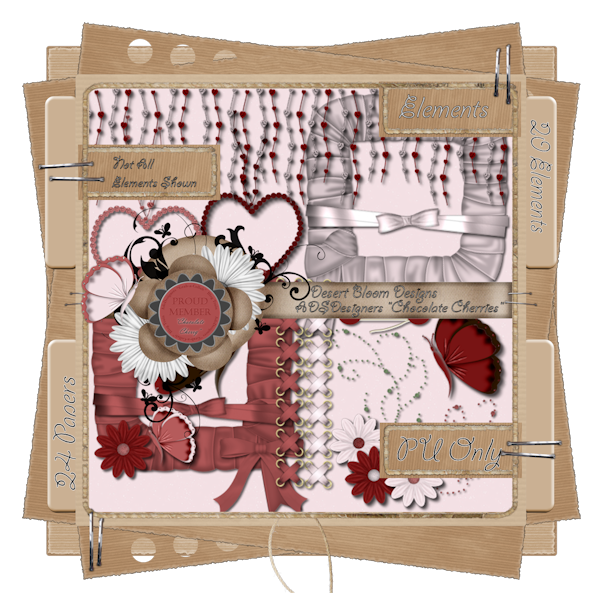 Download Papers
Here
.
Download Elements
Here
.
No password this time.