I have been challenged by Michelle of
Fun with Digi-Scrap
to a photo challenge.
Here are the rules to follow:
Go to your photo folder in your computer.
Go to the 6th folder of the photos.
Go to the sixth picture.
Put the picture on your blog and description of it.
Invite six friends to join the challenge.
The sixth folder in my photos is titled 'Camping Trip 2004'
Here is my photo: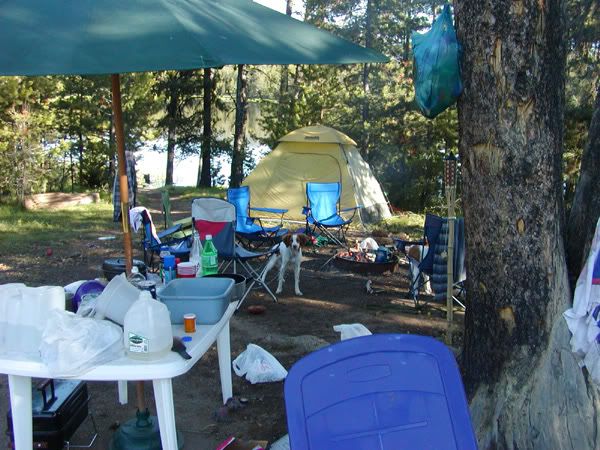 It's not really a great shot, but I guess it will do. We go camping every summer, for 7 to 9 days and just live in nature, just getting away from the stresses of life. We camp in tents, cook our food out in the open on a cook stove or over the open fire, go hiking, fishing, tubing, swimming and just have fun.
Next, I would like to challenge:
Tracy of
Ambowife Designs
Carolyn of
Digi Cyber Scraps
Chelle of
Purple Dragonfly Creations
Michelle of
Michelle's Angels
Crystal of
Scrappy Inspirations
Denise of
Scrappy Redhead
Since I am trying to do a better job of sharing pics with everyone, I though I would share some more pics out of this folder.
Not a very good pic, got a nice view of the back of Brandon's head. LOL. Mike is across the way on the other side of the bay with 'Lilah.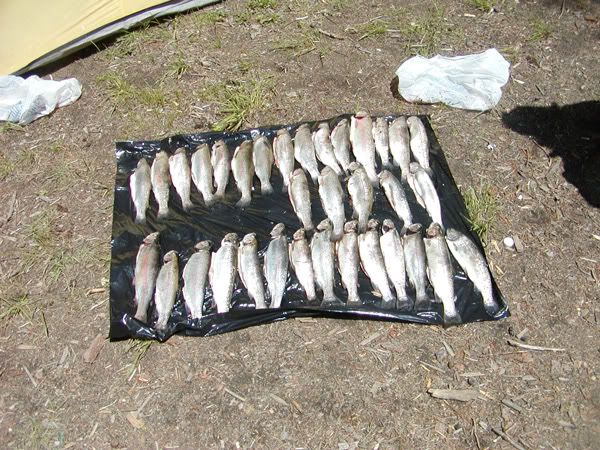 This is one days catch, we had a pretty good fish fry that night.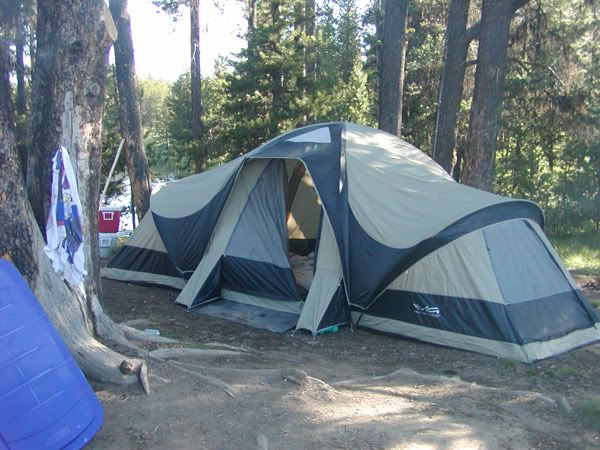 This is a picture of Mike's and My tent. Chelcey's is off to the right and the boys' tent is down the hill to the left.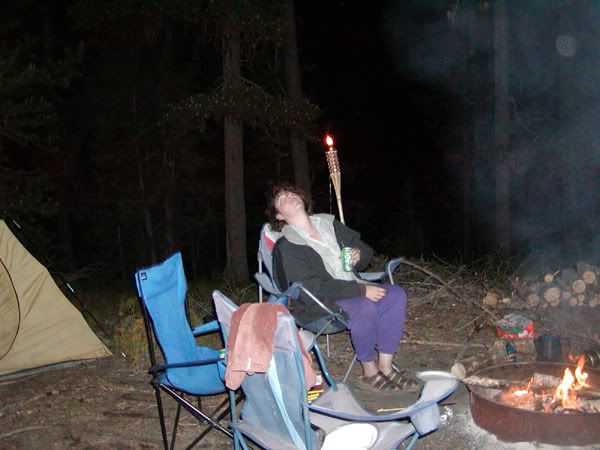 Not a very good shot of me that my husband took. He was getting even with me. I was sitting staring up at the stars when he took this pic. Man am I glad I'm not that fat anymore. LOL.
Hope you enjoyed. TTFN.